To simplify pipeline inspection and develop smart technology that will allow in-line data collection to become a low risk, low cost and regular non-disruptive activity.
To develop 'smarter' sensors and advance signal processing techniques that will provide intelligence on a wider range of integrity & flow assurance parameters.
To create the digital pipeline - interconnected energy infrastructure using big data analytics for predictive maintenance and enhanced operational performance.
Collaborate with talented people and innovative companies who have shared values and goals.
We like to move fast, develop new ideas and bring them to market quickly.
Continually innovate and evolve our technology to become a better company with better products.
Keep it simple. Simplicity makes everything more efficient and allows us to focus on the things that matter.
Think differently, challenge existing practices and disrupt established markets with new ideas & new business models.
Steve Banks – Chief Executive Officer 
Steve is responsible for the strategic direction and performance of the company. A former Royal Marine with over 20 years experience in the Oil & Gas Industry with key skills in subsea engineering, pipeline inspection and technology development. He has extensive operational experience as a client representative responsible for the safe and efficient execution of subsea integrity management programmes in North Sea and the Middle East. He is a passionate innovator and as an entrepreneur founded and managed several successful businesses within the Energy & Leisure sectors. He has spent the last 11 years leading several  pipeline technology programmes from proof of concept through to operational deployment. He has championed the role of academia within industry and was responsible for creating a Knowledge Transfer Partnership with a leading UK University. Steve has a BSc Technology from the Open University, MSc Offshore Technology from Cranfield University and a PgCert from Robert Gordon University in Research Methods.
Dr Sung Quek – Chief Technology Officer
Quek has overall responsibility for the research & technology development within the company, including sensor design and digital signal processing. He spent 7 years as a Research Associate for the University of Manchester and a Research Officer for the University of Bath. He worked on a number of projects funded by industry and government agencies including Airbus, Defence Science and Technology Laboratory (DSTL), Engineering and Physical Sciences Research Council (EPSRC), Rolls-Royce, Smartlife Technology, Highway Agency and UK Research Centre in NDE (RCNDE). His expertise encompasses digital image and signal processing, electronic and instrumentation, electromagnetic sensor design and software development. Quek has spent 6 years working in the Oil & Gas sector focusing on electromagnetic and NDT solutions. He has First Class Honours degree in Mechanical Engineering and a PhD in "Inductive Imaging for Non destructive Evaluation of Rebar Embedded within Concrete" from the University of Manchester. He is also a part-time lecturer at the University of Northampton.
Richard Smith – Chief Operating Officer
As COO Richard is responsible for the efficient daily operation and delivery of the business. Richard has 18 years of experience in innovation and product development specializing in pipeline and hose technologies, as such he is a named inventor on 10 patents. More recently he has worked as a portfolio manager for the Global Shell Group as part of the Frontier Automation team working to develop and deploy new sensor technologies. He has worked around the globe in companies large and small, from R&D labs to offshore installations. He is a Chartered Engineer with an MEng from Bristol University in Mechanical Engineering and Manufacturing Systems and was a Pipelines Technical Authority for Shell. He has an MBA from Henley Business School and years of commercial experience funding and working in energy start-ups.
Luis Espinosa – VP Americas
Luis joins the i2i team as VP Americas whose remit is to build the Houston business unit and develop the markets in North, Central and South America for i2i's technology. Luis has over 33 years experience in the Oil & Gas Pipeline Industry and is well known and respected within the pipelines community. Luis has significant experience in a broad range of roles all over the Americas, having worked with SGS in Venezuela, TD Williamson in Mexico, GE Energy and most recently as the Business Development Manager responsible for growing Rosen's R3 business in Houston. He has a BS in Mechanical Engineering from Temple University in Philadelphia along with a number of industry recognized qualifications and a wealth of knowledge and deep understanding of both technical and commercial issues within the global pipeline industry.
Paul Clayton – Business Development Manager
Paul has over 25 years experience in the pipelines industry and is responsible for business development in UK and Europe. Paul's experience covers the full range of pipeline activities, from field operations to sales and commercial development with companies like Kershaw and more recently at GE Pii. As Business Development Manager Paul will identify and develop opportunities for the company's growth in new markets, territories and collaborations with existing service providers. Although Paul's primary focus will be on developing commercial opportunities he will also lend his considerable field experience to help the technical team iterate the i2i product range to meet specific client applications.
Graham Gill – Operations Manager
Graham has 18 years experience in the pipelines services industry and overseas the Projects team that manage all i2i's operational deployments. He has a broad range of experience starting off as a Field Technician and progressing onto Field Operations Supervisor with GE Pii with a focus on West Africa Operations. He has considerable experience in technology qualification, operational risk assessment, vendor selection and in-field management of teams dealing with complex and 'un-piggable' pipelines.  More recently Graham has been Lead Pipeline Engineer with Chevron in Angola, and Shell Global Solutions in Egypt, directly responsible for the safe and efficient implementation of complex pigging programmes.
Emma Dennis – Financial Controller
Emma deals with all the daily procurement and accounting for the company. Emma has 7 years offshore Oil & Gas  experience as an instrument technician and has been involved in a number of maintenance and commissioning projects in the North Sea. Emma was the first female engineering apprentice taken on by Total Oil Marine and spent several years at the St Fergus Gas terminal as well as the decommissioned platform MCP-01 before moving to an established oilfield services company where she was involved in the commissioning of new offshore platforms. Emma retrained in financial services and is a part qualified accountant. She has worked for a number of large financial organisations such as Investec and Butterfield Fulcrum and is qualified in compliance, anti-money laundering and Co-Sec duties. Emma has a HNC in Instrumentation from Leith Nautical College in Edinburgh, a BSc in Economics from the Open University and a MSc in Financial Management from the Robert Gordon University in Aberdeen.
David Wilson – Legal & Contracts Manager
David has 36 years experience as a contracts specialist within the Oil & Gas Industry. David specialises in commercial contract management including drafting and negotiating, commercial management, tenders, insurance and property / equipment leases. David was a contracts specialist with Conoco UK, Contracts Manager for Bond Aviation in Aberdeen and more recently Director of Contracts for Babcock MCS Northern Europe, a division of Babcock International Group PLC.
Dr Vladimir Torres – Manager System Design
Vladimir leads a team that are responsible for the electronic design of the embedded systems with the Pioneer smart pigs. He has extensive expertise in non-destructive evaluation and has worked for Teckcien in Bogotá, assisting with the design of digital system applications and designing electronic prototypes for control and automated systems as well as projects for the UK Highways Agency. He spent several years working to develop a scanning system to detect corrosion in the load bearing cables of suspension bridges. More recently he has spent 6 years within the Oil & Gas Industry developing NDT systems for pipelines. Vladimir has a BSc Electronic Engineering from the University Distrital Francisco José de Cáldas, Colombia, an MSc Electronic Instrumentation and a PhD Electronic and instrumentation systems from the University of Manchester.
Dr Bosco Fernandes – Manager System Integration
Bosco is responsible for electronic design and power supply for the Pioneerpigs. He spent twelve years as a Research Associate for the University of Manchester and UMIST, working on a number of projects with Companies such as Smartlife Technologies and the Great Man Made River Authority. These projects involved the design, development and research of sensor systems using electronics and software driven applications. He has considerable skill in taking early stage technology ideas from academia into field proven industry applications. Bosco was a highly respected researcher within Manchester University and played a lead role in a diverse range of sponsored research projects within the School of Electrical and Electronic Engineering. Bosco has spent the last 4 years working on Oil & Gas related projects. He has a BEng (Hon) Mechanical & Manufacturing from the University of Glamorgan, MSc Instrumentation & Analytical Science and a PhD Instrumentation & Analytical Science from the University of Manchester.
Dr Dave Keeling – Software Design
Dave is an expert in automation, control and measurement and has won several national & global awards in software design. David is responsible for developing the Pipeception® signal recognition and data analytics tool, a cloud based signal recognition software for rapid data analysis that organises, analyses and reports on pipeline data. Pipeception helps pipeline owners to make informed decisions, improve efficiency and implement predictive maintenance where it is needed the most. The result is better safety and integrity management across a pipeline network with considerable cost savings. David has a PhD in Biomedical Robotics from Leeds University MEng PhD CEng MIMechE.
Anthony Hodson – Manager Mechanical Design
An award winning graduate from Huddersfield University who has over 5 years experience in Industrial Product Design. Anthony has designed for brands such as Microsoft, Dulux, Dobbies, Trespass and was awarded first prize for his 'Aquatwist' innovation at the annual New Designers Exhibition presented by Jay Osgerby (designer of the Olympic Torch). Anthony's role at i2i is to lead the team of mechanical design engineers that handle all the engineering, mechanical and graphic design as well as rapid prototyping and machining of all our products.
Susan Sanders – QHSE Advisor
Bio coming shortly
i2i has a number of alliance companies, which are independent organisations with a specific set of competencies & shared goals, that work in collaboration with i2i to deliver our technology to pipeline operators worldwide. I2i's partners include manufacturers, agents and selected service providers in the main geographical regions around the world and offer Smart tools, services, training and operational support to clients seeking in-line inspection, big data and analytics.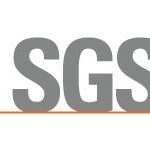 SGS
i2i will be working with SGS on selected projects around the world to bring innovative pigging solutions to SGS's client pipeline infrastructure.
SGS is the world's leading inspection, verification, testing and certification company. We are recognized as the global benchmark for quality and integrity. With more than 90,000 employees, we operate a network of more than 2,000 offices and laboratories around the world.
http://www.sgs.com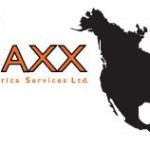 MAXX North America
i2i have teamed up with MAXX North America Services in a non exclusive partnership to deliver i2i technology to the Canadian market.
http://www.maxxnorthamerica.com/

Ipipe Services
i2i have teamed up with Ipipe Services in Brisbane Australia to deliver i2i smart pig technology to pipeline Operators in Queensland and other parts of Eastern Australia.
http://www.ipipe.com.au/
PPSA – Pipeline Pigging Services Association
PPSA is an international trade association serving the pipeline industry. Its objective is "To promote the knowledge of pigging and its related products and  services by providing a channel of communication between the members themselves and with users and other interested parties."
http://www.ppsa-online.com